Listen in on an interview with Daniel Fletcher (Creator, Writer) and Rebecca Louisell (Director, Writer) as we discuss their mythology themed web series "The Pantheon".
‡ You can listen to Episode Sixteen on iTunes, Soundcloud, or download the MP3 or AAC. ‡
______
______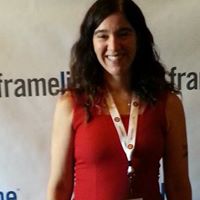 ______
The music from this episode is by Adam Peterson.
______
Show up. Stand up. Speak up.